Drink Menu
Wines
Red Wine

Amarone, Sant Antonio

Veneto, Italy
Deep core of black currants and roasted figs with smoky, earthy, and coffee tones

Amarone, Zenato

Verona, Italy
Ruby red with notes of vanilla and ethereal, sweet fruits such as currants, blueberries, and cherries.

Barolo, Enrico Seafino

Piedmont, Italy
Spiced red fruits as well as notes of licorice, dried earth, spices, coffee and leather.

Brunello Di Montalcino, Altesino

Tuscany, Italy
Rich body, deep ripe cherry to plum fruit with lots of earth and spice.

Cabernet Sauvignon, Decoy

Sonoma, California
Enticing aromas of blackberry, currant and cocoa, with hints of sweet oak and spice.

Chianti Riserva, Melini

Bright ruby red in color with a nose of tobacco and tanned leather, combined with ripe fruitiness and cherry jam.

Chianti, Sensi Collezione

Toscana, Italy
Dry and balanced with a refined velvety softness. Hints of cherry and spice.

Nero D'Avola, Purato

Trapini, Sicila *Organic
Nose of black fruits and spices; a natural balance of tannin and acidity. Makes a light, delicate choice.

Sangiovese, Di Majo Nornate

Umbria, Italy
Dry and mellow with a fresh and fruity bouquet with a hint of violet, red berries, and a trace of leather.

Veronese, Palazzo Della Torre, Allegrini

Vorina, Italy
Velvety, well-balanced red wine that proffers mature, pulpy fruit.

White Wine

Chardonnay, Sebastiani

Sonoma, California
Well-balanced, dry and smooth with a blend of butter, oak, vanilla, tree fruits and citrus.

Cococciols Terre Di Chieti, Ferzo

Abruzzo, Italy
Light on the palate with citrus blossom, lemongrass, and Bay leaf. The finish is persistent and harmonious.

Moscato D'asti, Angelini

Asti, Italy
Apricot, stone fruit and grape notes. Delightful and refreshing acidity on the finish to balance the sweetness.

Pinot Grigio, Riff

Veneto, Italy
Aromas and flavors of citrus and mineral notes. Enjoy it with vegetarian plates or creamy sauce pastas.

Rosé Blend, Regaleali

Sicily, Italy
Aromas of cherry, raspberry, blackberry, and rose petals, a long flavorful finish.

Sauvignon Blanc, Frenzy

Marlborough, New Zealand
Very fresh, zesty with gooseberry, grapefruit and a twist of lime flavors.

Soave Classico, Inama

Veneto, Italy
Not fruit-driven; mineral and floral notes that clean the palate, making it food-friendly with lots of dishes.

Sparkling Wine

Brut Excellence, Gosset

Champagne, France
Pale gold/yellow in color with an expressive nose, with rich flavors of apricots or peaches.

Prosecco, Cavicchioli

Veneto, Italy
Straw-yellow wine, with a bouquet of white flowers; roses and peaches.

Prosecco, Lamberti

Veneto, Italy
Offers lively balance in a perfumed, crisp style defined by green apples, flowers, and sweet spices.
Cocktails, Beers & More
Cocktails

Apricot Mule

Apricot Vodka and ginger beer with a twist of lemon.

Botticelli

Chilled espresso, Baileys & Frangelico

Cosmo Perfetto

Tito's Vodka, Cointreau, cranberry juice, fresh lime juice, and a twist of lime.

Italian Margarita

1800 Tequila, Disaronno Amaretto, sour mix, a splash of orange juice, and a sugared rim.

Mediterranean Manhattan

Woodford Reserve Bourbon, Tuaca, fresh lemon juice, and simple syrup.

Mertillio

Blueberry Vodka, Cointreau with a splash of Pomegranate and fresh lemon juice.

Old Fashioned

Cask & Crew Roasted Orange Whiskey, muddled Luxaro Cherries, orange, and bitters with a splash of soda.

Prickly Pear Pablano Margarita

Espolon Tequila, Prickly Pear & Chile Pablano liqueur, Cointreau and a splash of fresh lime and sour.

Shan-gria

Pinnacle Tropical Vodka, wine, ruby red grapefruit juice, cranberry juice, triple sec, fresh fruits, and a splash of ginger ale.

Draft Beer

Allagash White

Refreshing balance of citrus and spice.
(Portland, ME) 5.2% ABV

Bigelow Brown

Full-bodied brown ale.
(Skowhegan, ME) 5% ABV

Citizen Cider Unified Press

Off-dry, crisp, and clean.
(Vermont) 5.2% ABV

Cushnoc

Ask your server for today's selection.
(Augusta, ME)

Peroni Pale Lager

The original Italian lager - refreshingly smooth.
(Roma, Italy) 4.7% ABV

Rock Harbor Storm Surge IPA

West Coast style IPA.
(Rockland, ME) 6% ABV

Port | Dessert

Di Majo Norante

Apianae, Italy
Orange blossom and honey aromas complimented by honeysuckle and vanilla undertones with a pleasant, lengthy finish.

Warres Otima 10-yr Tawny

Nose of nuts and hints of mature fruit. Light, delicate, beautifully rounded, with hints of dried fruits and a long, elegant finish.

Warres Otima 20-yr Tawny | Portugal

Soft, nutty aromas with delicate notes of candied limes, oranges and hazelnut.
Italian Beverages
---
San Pellegrino Can
San Pellegrino Bottle
Espresso
Double Espresso
Cappuccino
Latte
Bottle Beer
---
Thirsty Botanist IPA
Kasteel (Rotating Flavors)
Omission Pale Ale (GF)
Heineken
Corona
invisible
---
White Claw (Rotating Flavors)
Heineken 0.0 (Non-Alcoholic)
Michelob Ultra
Budweiser
Coors Light
---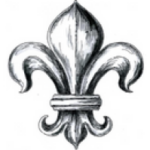 Denotes a house specialty.